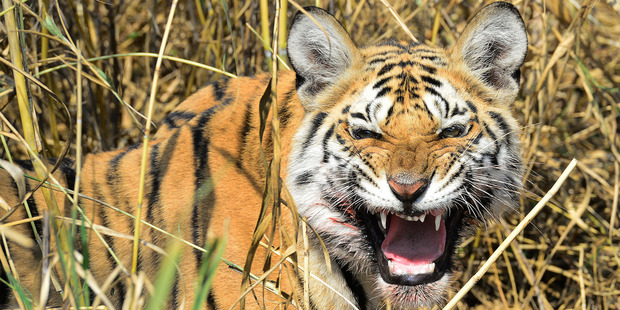 The tigress lay partly obscured by a lantana bush, attracting a crowd of nature tourists at Pench Tiger Reserve with safari gear and long camera lenses who assumed she was napping in the sun.
But when the tiger nicknamed Baghinnala didn't move, park rangers eventually realised the awful truth - she was dead, along with two of her four cubs. She had been poisoned.
The big cat had been a familiar sight at the tiger reserve in the central Indian state of Madhya Pradesh, an area abounding in teak trees, spotted deer, langur monkeys and more than 40 wild tigers that is believed to be the inspiration for Rudyard Kipling's The Jungle Book. She had been such an important presence at the park that villagers protested after her death and the safari jeep drivers briefly went on strike.
Baghinnala's death, along with those of five other tigers from the famous reserve this year, has again focused attention on the perils facing the big cats in the wild, even as a new study shows the global tiger population rebounding for the first time in decades.
http://www.nzherald.co.nz/world/news/article.cfm?c_id=2&objectid=11647010