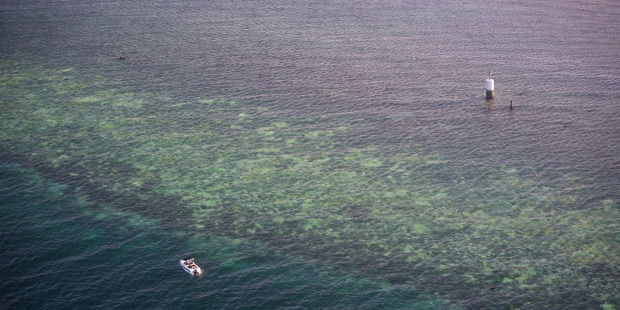 Scientists have declared that key portions of the Great Barrier Reef - over a thousand miles long and the "largest living structure on the planet," according to Australia's Great Barrier Reef Marine Park Authority - are now seeing the worst coral bleaching in recorded history.
"We're seeing very severe bleaching in the northern part of the reef," said professor Terry Hughes of James Cook University, where he heads the Australian Research Council (ARC) Centre of Excellence for Coral Reef Studies. "And I think that just highlights how precarious the situation has become, whereby severe El Niño events, which happen every few years, are enough to trigger a bleaching event. And it wasn't always like that."
Hughes spoke after undertaking an aerial survey of 520 reefs north of Cairns, Australia, and encompassing the northern part of the reef
.
www.nzherald.co.nz/world/news/article.cfm?c_id=2&objectid=11613ac