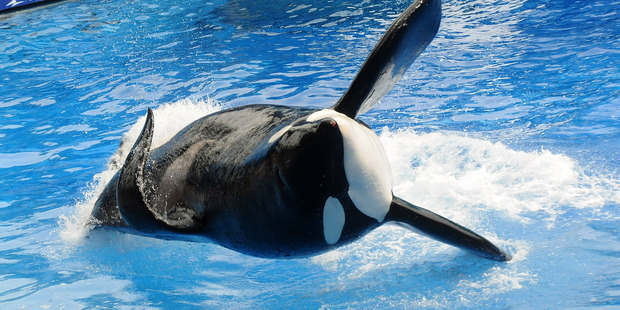 Over the last 35 years, America's most famous living killer whale has shouldered a fraught history, emerging as the symbol of both orcas' elegance and their capacity for violence. As the focus of the 2013 documentary Blackfish, Tilikum - affectionately called "Tili" - has been at once regarded as a victim of captivity and a maker of tragedy.
On Tuesday, SeaWorld Orlando announced that that knotty story may soon be coming to a slow and quiet end.
The marine park that has owned Tilikum for more than two decades said in a statement on its website that he is suffering from an illness that may likely take his life.
http://www.nzherald.co.nz/world/news/article.cfm?c_id=2&objectid=11602989